I know it's not polite to say "I told you so," but is it okay to say "I drew you so"?




CLICK FOR MORE

Really, did anybody not know this was coming?


We knew who Alito was when he was nominated. Yes, we were threatened with the "nuclear option," but was that ever more than just a threat? And if it was, what would have changed? Either way, we get Alito. Failing to use the filibuster under threat is the very same thing as not having it at all. And really, do you think the Republicans were willing to risk a filibuster-proof President Clinton, or Obama, or Gore?





CLICK FOR MORE


So we just decided to "keep our powder dry," for the next fight, as if we weren't right smack in the midst of the single biggest abortion fight we would ever see. Would we have lost? Perhaps, but at least there would have been no question who was responsible. Now, instead, we see craven cowards berating the very Court they helped, through inaction, to create.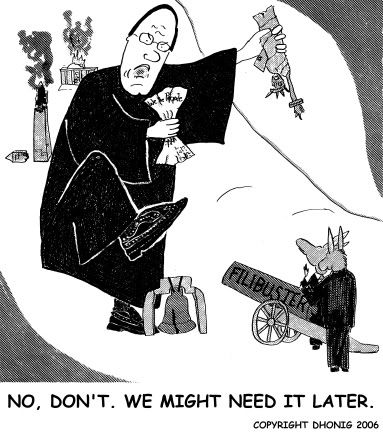 CLICK FOR MORE


Why did we accept nomination hearings in which the nominee said absolutely nothing? Why didn't anybody stand up and say "answer the damned question, Judge, just answer the damned question?!"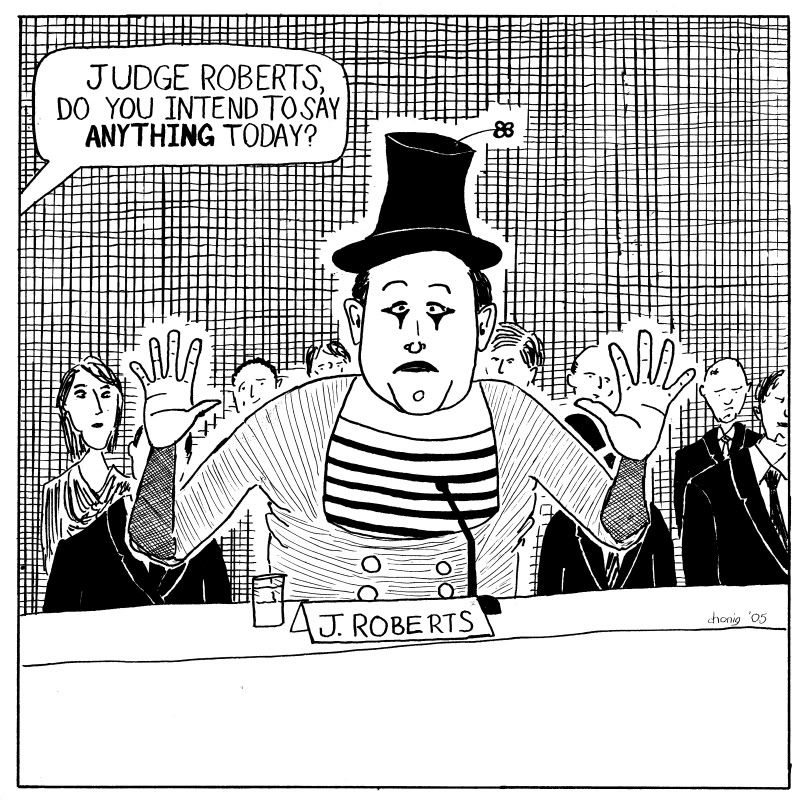 CLICK FOR MORE


So here we are, working our way backward to where we started, lo so many years ago. Women will die because the Supreme Court elected Bush. Women will die because of 9/11. Women will die because Democrats had to wait in line for hours in Ohio. And women will die because our own Democratic Senators refused to fight the fight, assuring themselves that we would have lots of lovely dry powder to turn over to the victorious Republicans at the end of the war.





CLICK FOR MORE